Fast, secure and reliable UK based cloud website hosting at an affordable price.
So, what's included?
Feature-rich hosting for a small business (or organisation), blog, or other database-dependent website. 1 website, Unlimited Webspace, Unlimited bandwidth, Email Mailboxes, MySQL Databases WordPress One-click Install so you can create your own website!
Why would you choose this service?
Proven track record Install web apps in one-click Utterly dependable Around the clock website monitoring Superfast page load speeds 24/7 UK-based support – just ask! The use of the powerful Extend Control Panel What is the reliability of cloud hosting? Our platform is arranged in clusters with distributed resources for ample redundancy.
Its robust architecture is designed to give you maximum uptime with the power and reliability your business needs.
All this for just £50.00 per year. It really is the ideal cloud website hosting package. Contact me for further information info@insight-design.co.uk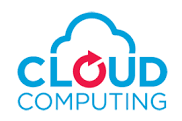 Please Note: Any transfer of services (as instructed by the client) away from my servers is at the risk of the client and I cannot be liable for any downtime or loss of information.
Services: Logo Design, Web Development Systems, Website Design, Hosting and Graphic Design. Special Covid Offer Available. Scarborough Area.
Check out website projects we cater for here