These are my Business Terms as standard.
If you get bored at any time follow these links to browse elsewhere. The business terms set out are clear and should be easy to understand, however if you require any clarification on them please contact me via email
Initial Setup
1. A written quotation will be provided prior to commencement of work, which will need to be signed in agreement. Any quotes issued will be valid for a month only unless agreed with by Insight Design Solutions as part of our business terms.
2. We ask for 20% of the quoted price up front (this will be calculated for your convenience). This covers any expenses we may need in order to complete or develop any project. This is non-refundable should any client terminate our agreement.
We will not commence any work until the signed document and any deposit is received. If we fail to deliver the finished job you will be entitled to a full refund if it fits into any of the following categories: not completed by a specific event date or deadline; we fail to deliver an appropriate outcome, which may be offensive to our clients customers or contain any obscenities.
Please make all deposit cheques out to Insight Design Solutions.
3. As soon as the customer is satisfied with our work, the balance must be paid within 30 days of the final invoice submission. Please make all cheques out to Insight Design Solutions.

Ownership and on-going costs
4. Ownership of the contents of any website/print based design transfers to the customer after the final payment has been completed.
5. Domain registration / Hosting / Printing Costs: Payment for such devices will be included in the quote and invoice sent out to all our clients.
6. Search Engine Registration: We can arrange free registration with all the top search engines but this will take up to 6 months. If you would like the option to pay for registration we can advise you where and how to do this online.
Disclosure
7. We will not sell, rent, loan, trade or lease your personally identifiable information to anyone as part of our client confidentiality. We will only provide personally identifiable information about you to other companies or people when: we have your consent to share the information; we need to share your information to provide the product or service you have requested.
We need to send the information to companies who work on behalf of Insight Design Solutions to provide a product or service to you (unless we tell you differently, these companies do not have any right to use the personally identifiable information we provide to them beyond what is necessary to assist us).
We respond to subpoenas, court orders or legal process; or we find that your actions on our web sites violate the terms of service, or any of our usage guidelines for specific products or services.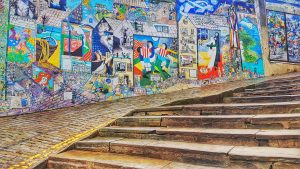 8. Any overdue payments to Insight Design Solutions will incure interest at 4% per day.
Contract for Data Storage and Transfer (Version 12)
WHEREAS, Insight Design Solutions is an information provider connected to the Internet offering storage and transfer services over the Internet through access to its Web Servers;
WHEREAS, Client seeks to utilize Insight Design Solutions servers for its own purposes;
WHEREAS, the parties acknowledge that the Internet is neither owned nor controlled by any one entity; therefore, Insight Design Solutions can make no guarantee that any given reader shall be able to access Insight Design Solutions servers at any given time.
Insight Design Solutions represents that it shall make every good faith effort to ensure that its server is available as widely as possible and with as little service interruption as possible;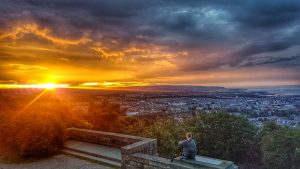 NOW THEREFORE, in consideration of the mutual promises contained herein, the parties agree as follows;
I. Financial Arrangements:
1. Client agrees to this contract, beginning upon Insight Design Solutions receipt by fax, mail, or e-mail of the client's order.
2. This agreement will automatically renew unless cancelled in writing (or appropriate cancellation form) prior to the renewal date. Renewal prices are subject to change. Renewal of services by Client indicates agreement to Contract revisions.
3. LATE PAYMENT charges for monthly accounts are charged at £3 administration fee for each month where the payment has not been received on its due date.
5.DOMAIN RENEWALS are automated unless the credit card details on file have either expired or are no longer active. If domains are dropped due to non payment of any/all renewal fees, Insight Design Solutions, its registrars and/or agents cannot and will not accept any responsibility for any loss whatsoever due to dropped or expired domains. It is the customers sole responsibility to ensure that any credit card or payment details we hold on file are current and active.
II. Taxes:
Insight Design Solutions shall not be liable for any taxes or other fees to be paid in accordance with or related to purchases made from Client or Insight Design Solutions server. Client agrees to take full responsibility for all taxes and fees of any nature associated with such products sold.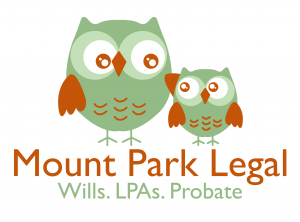 III. Material and Products:
1. Client will provide Insight Design Solutions with material and data in a condition that is "server-ready", which is in a form requiring no additional manipulation on the part of Insight Design Solutions. Insight Design Solutions shall make no effort to validate this information for content, correctness or usability.
2. Use of Insight Design Solutions service requires a certain level of knowledge in the use Internet languages, protocols, and software. This level of knowledge varies depending on the anticipated use and desired content of Client's Web space by the Client. The following examples are offered:
Web Publishing: requires a knowledge of HTML, properly locating and linking documents, FTPing Web space contents, Graphics, text, Sound, imagemapping, etc. CGI-Scripts: requires a knowledge of the UNIX environment, TAR & GUNZIP commands, Perl, CShell scripts, permissions, etc. Autoresponders: a knowledge of mReply autoresponder, forwarding mail, use of mail clients to receive mail, etc.
The Client agrees that he or she has necessary knowledge to create Client's Web space. Client agrees that it is not the responsibility of Insight Design Solutions to provide this knowledge or Customer Support outside of the defined service of Insight Design Solutions.
3. Insight Design Solutions will exercise no control whatsoever over the content of the information passing through the network. Insight Design Solutions makes no warranties or representations of any kind, whether expressed or implied for the service it is providing. Insight Design Solutions also disclaims any warranty of merchantability or fitness for particular purpose and will not be responsible for any damages that may be suffered by the Client, including loss of data resulting from delays.
Non-deliveries or service interruptions by any cause or errors or omissions of the Client. Use of any information obtained by way of Insight Design Solutions is at the Client's own risk, and Insight Design Solutions specifically denies any responsibility for the accuracy or quality of information obtained through its services. Connection speed represents the speed of a connection to and does not represent guarantees of available end to end bandwidth.
Insight Design Solutions expressly limits its damages to the Client for any non-accessibility time or other down time to the pro rata monthly charge during the system unavailability. Insight Design Solutions specifically denies any responsibilities for any damages arising as a consequence of such unavailability. In the event that this material is not "Server-ready", Insight Design Solutions may, at its option and at any time, reject this material, including but not limited to after it has been put on Insight Design Solutions Server.
Insight Design Solutions agrees to notify Client immediately of its refusal of the material and afford Client the opportunity to amend or modify the material to satisfy the needs and/or requirements of Insight Design Solutions. If the Client fails to modify the material, as directed by Insight Design Solutions, within a reasonable period of time, which shall be determined between the parties themselves, the Agreement shall be deemed to be terminated.
IV. Trademarks & Copyrights:
Client warrants that it has the right to use the applicable trademarks, if any, and grants Insight Design Solutions the right to use such trademarks in connection with Insight Design Solutions Server service. All material on this site including graphics, text and structure including all code are copyrighted and owned by Insight Design Solutions and use of any such material is strictly prohibited.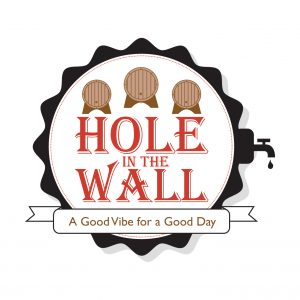 V. Hardware, Equipment & Software:
The customer is responsible for and must provide all telephone, computer, hardware and software equipment and services necessary to access Insight Design Solutions Servers. Insight Design Solutions makes no representations, warranties or assurances that the Customer's equipment will be compatible with the Insight Design Solutions service.
VI. Age:
The Customer certifies that he or she is at least 18 years of age.
VII. Internet Etiquette:
Electronic forums such as mail distribution lists and UseNet news groups all have expectations regarding subject area and appropriate etiquette for posting. Users of these forums should be considerate of the expectations and sensitivities of others on the network when posting material for electronic distribution.
The network resources of Insight Design Solutions may not be used to impersonate another person or misrepresent authorization to act on behalf of others or Insight Design Solutions.
All messages transmitted via Insight Design Solutions should correctly identify the sender; users may not alter the attribution of origin in electronic mail messages or posting. Users must not attempt to undermine the security or integrity of computing systems or networks and must not attempt to gain unauthorized access.
VIII. Termination and Cancellation:
This Agreement may be terminated by the customer without cause, by giving Insight Design Solutions written notice (email) within the first 30 days. Within that first 30 days Insight Design Solutions will refund the full amount less the cost of any domain Authority fees (the domain will be owned by the customer) and less the equivalent of one months hosting fee for the customers chosen hosting plan to cover Insight Design Solutions for initial administrative costs.
If the customers domain remains on Insight Design Solutions server (nameservers) for a period of one month after the cancellation date then Insight Design Solutions reserve the right to charge the standard parking fee.
It is the customers sole responsibility to request that there domain nameservers are re-pointed within the first month after the cancellation date. If the customer should request or make changes to the nameservers after the given period no parking fee refunds will be made. Customers may cancel there accounts after the 30 day refund period, by giving Insight Design Solutions written notice but no refund or proportional refund will be made or offered. Notwithstanding the above, Insight Design Solutions may terminate service under this Agreement at any time, without penalty or cause if the Client fails to comply with the terms of this Agreement, Terms and Conditions and/or our Acceptable Use Policy or in the judgment of Insight Design Solutions that the account should be terminated without given cause.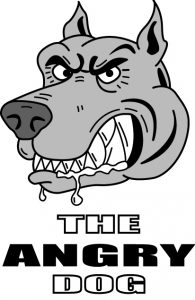 IX. Limited Liability:
1. Client expressly agrees that use of Insight Design Solutions Servers is at Client's sole risk. Neither Insight Design Solutions, its employees, affiliates, agents, third party information providers, merchants licensers or the like, warrant that Insight Design Solutions Server service will not be interrupted or error free; nor do they make any warranty as to the results that may be obtained from the use of the Server service or as to the accuracy, reliability or content of any information service or merchandise contained in or provided through the Insight Design Solutions Server service, unless otherwise expressly stated in this Agreement.
2. Under no circumstances, including negligence, shall Insight Design Solutions, its offices, agents or any one else involved in creating, producing or distributing Insight Design Solutions Server service be liable for any direct, indirect, incidental, special or consequential damages that result from the use of or inability to use the Insight Design Solutions Server service; or that results from mistakes, omissions, interruptions, deletion of files, errors, defects, delays in operation, or transmission or any failure of performance, whether or not limited to acts of God, communication failure, theft, destruction or unauthorized access to Insight Design Solutions records, programs or services.
Client hereby acknowledges that this paragraph shall apply to all content on Insight Design Solutions Servers.
3. Notwithstanding the above, Client's exclusive remedies for all damages, losses and causes of actions whether in contract, tort including negligence or otherwise, shall not exceed the aggregate GBP £ amount which Client paid during any given monthly period not exceeding £100 or up to the equivalent of 1 (one) months hosting fee or equivalent monthly amount if paid yearly, whichever is less. Insight Design Solutions will not be responsible for any attorney's fee and court costs.
X. Lawful Purpose:
Client may only use Insight Design Solutions Servers for lawful purpose. Transmission of any material in violation of any Federal, State or Local regulation is prohibited. This includes, but is not limited to copyrighted material, material legally judged to be threatening or obscene, pornographic, profane, or material protected by trade secrets. This also includes links or any connection to such materials.
XI. Indemnification:
Client agrees that it shall defend, indemnify, save and hold Insight Design Solutions harmless from any and all demands, liabilities, losses, costs and claims, including reasonable attorneys' fees, ("Liabilities") asserted against Insight Design Solutions, its agents, its customers, servants officers and employees, that may arise or result from any service provided or performed or agreed to be performed or any product sold by Client, its agents, employees or assigns.
Client agrees to defend, indemnify and hold harmless Insight Design Solutions against Liabilities arising out of (i) any injury to person or property caused by any products sold or otherwise distributed in connection with Insight Design Solutions Servers; (ii) any material supplied by Client infringing or allegedly infringing on the proprietary rights of a third party; (iii) copyright infringement and (iv) any defective product which Client sold on or from any Insight Design Solutions Server.

XII. Contract Revisions:
Revisions to this Contract will be applicable to previous Contracts. Revisions will be considered agreed to by the Client on renewal of Insight Design Solutions services as specified in Section I, Financial Arrangements.
This Agreement constitutes the entire understanding of the parties. Any changes or modifications to this Contract thereto are agreed to by both parties upon renewal of services.
Thank-you. If you have any queries please don't hesitate to get in touch with us.
The above terms and conditions are all in accordance with the Data Protection Act, 1988 and the Supply of Goods and Services Act, 1982.
We reserve the right to change our terms and conditions without prior notice.
Services: Logo Design, Web Development Systems, Website Design, Hosting and Graphic Design. Special Covid Offer Available. Scarborough Area.
 In regards to Privacy please view my Privacy page
here
and for Cookie information visit
this site
Initia