Business Start Up Special Offer – £250
Includes:
5 page website with images and text
1 years free hosting (domain name to be purchased by the customer)
Email address set up (if required)
A logo design created for the business/organisation – ownership of the logo is transferred to the customer on final payment
Stationery templates created (business card and letterhead) – printing can be done but at an extra cost.
**Hosting (web space and mailboxes on my server) £35 per annum thereafter or if you require an ongoing maintenance agreement a quotation can be agreed upon.
A popular maintenance agreement is as follows:
Cost per quarter – £25 – What is included?
You could add a section to your website eg. a vlog, a blog, a chatbot or a new page if required or you can update your existing website text and imagery as you need (or grow).
Annual hosting is included in the cost so you do not need to worry about that.
Backups are stored off site using a cloud system.
————————————————————————————————–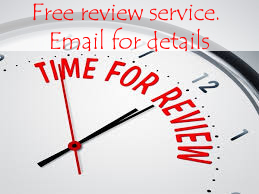 Insight Design Solutions is a small company based on the North East Coast of Yorkshire producing web design and graphic design in the Filey, Bridlington, Whitby and Scarborough areas.
We are not strictly about any particular form of design, whether it be Web or print. The Website design is currently our most natural platform for what we enjoy doing, but this will change.
We're doing more work than we have ever done, and working with really exciting brands and people both locally and further afield. We're at a point where we want to diversify, applying our design approach to other media. We'd like to do some more moving image work, perhaps a music promo.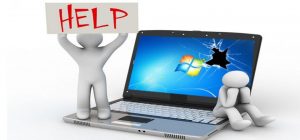 If you have any Information Technology issues that you need resolving please do not hesitate to contact us as we have extensive experience. Residential or commercial!
————————————————————————————————
All our packages and websites are custom built to suit the customers needs and budget. The prices below are a guide only, please contact us for a tailored quote.
Why would you choose to use our services?
We build

efficient, user friendly, mobile friendly and affordable website designs

customised to suit your business requirements – plus we help you get ranked as well as possible in the

search engines

.

Cracking graphic design services at a rate that is second to none! Just ask our existing clients. From brochures, posters, uniforms, banners, flyers, company logos and stationery. Everything you need for your business.

Let us build you a secure and fully manageable online shop to display all your products proudly and with confidence.

Maintain your own website content, or for those who do not have the time, why not let us do it for you so you can relax and reap the benefits.

Using cloud technology we save you time as well as money as well as auto generated full or even partial backups as often as required. We can add a database to your existing website or integrate it into a new design so you can update your site with ease, or add new products if you have an online shop!
We can also offer training in the following: Adobe Photoshop, Adobe Flash, Adobe Illustrator and Microsoft Office if it is required.

Every graphic design or website assignment is coordinated carefully by our creative team members so it is completed to your required deadline.

We can help put you on the digital map and also enhance your own capabilities in terms of technology. We are happy to help!
We explain things without the use of technical jargon so everyone can understand what is going on.

We are here to help and give you an insight into how you can further your company through visual communication (graphic design).

A friendly but professional service that gets results for our clients whether it be in graphic design or website design.
We can convert your existing site so it is mobile friendly or create a new bespoke design to suit your requirements
We make it affordable and have deals for start ups! Just ask!
Once we have finished your project we monitor it to see how it is performing and work closely with you in order to get the best from it.
It is our mission to work further afield throughout Europe and even in the USA.