Case Studies:
Starbright Hideaways Ltd, Goole – Website Design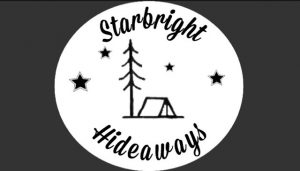 I was introduced to Rachael and Leanne who own a business and hire out bell tents and marquees for all occasions. These two are really enthusiastic about their work and it is great to see such energy. They knew exactly what they required in a website and it has been a pleasure to work alongside them both to create the finished article http://www.starbrighthideaways.com/glamping/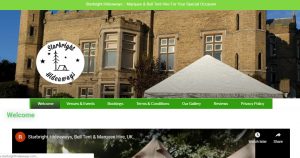 Vibe, Scarborough – Graphic Design / Illustration
A new club in town required a new logo as a vector. This was to be used for anything from social media to large signage so needed to be eye catching to grab people's attention. I worked from a rough sketch creation to produce what you see below. I love it!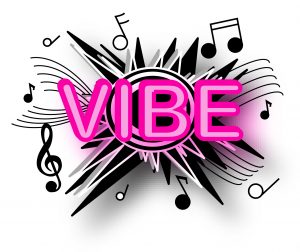 Ashbrowns Cafe, Scarborough – Graphic Design and Printing
A new business card was required to showcase the cafe as well as the outside catering aspect of the business. The logo was reproduced using Adobe Illustrator.
Once that was complete the menu was re-designed for the cafe. The results can be seen below. Very pleased with this job.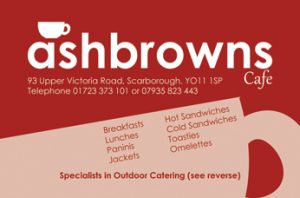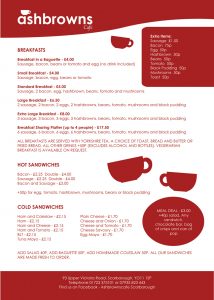 Mainprize Offshore, Scarborough – Website Design, Logo and Graphic Design
Bob Mainprize called us in to design a user friendly, modern looking website design, which would prove to be effective on the search engines. You can see our latest version of this site by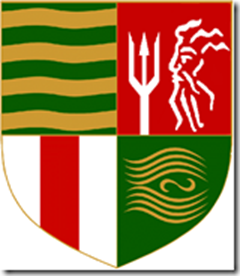 visiting http://www.mainprizeoffshore.co.uk/
It has grown over the years and as well as producing a good online portfolio we have also re drawn the company logo as a vector and printed a brochure to show off the specifications for one of their vessels.
This is a screenshot of the new website homepage below. This will be the third time I have had the pleasure of redesigning this website for them. There has also been some 3D virtual tours created. This is an example.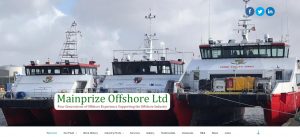 The Fern Suite – Website Redesign and Graphic Design
I was asked to redesign this website and include an online booking system with interactive calendar. The client were over the moon with this finished article and I wish them every success. http://www.thefernsuite.com/holiday/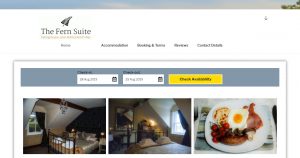 SPARKS Project – Website Design and Logo Redraw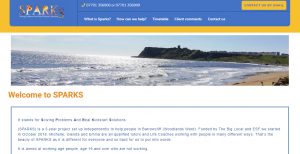 A new website was created for this local community group. It stands for Solving Problems And Real Kickstart Solutions….
(SPARKS) is a 3-year project set up independently to help people in Barrowcliff (Woodlands Ward). Funded by The Big Local and ESF we started in October 2018. Michelle, Glenda and Emma are all qualified tutors and Life Coaches working with people in many different ways. That's the beauty of SPARKS as it is different for everyone and so hard for us to put into words. Find out more via http://www.sparksproject.co.uk/solutions/
Verity Link – Illustration and Book Cover Design
I was tasked on creating a book cover for the Gospel of Puke, a disabled persons' take on Luke's Gospel. This will be available to purchase in due course! How amazing!
"Thanks so much for bringing my book to life. I Think it looks very powerful. Best Wishes"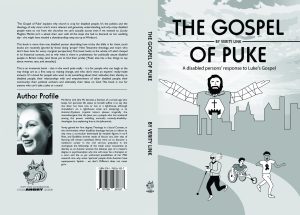 Hannah Rose Funerals – Website Design & Social Media Management
Always a pleasure to help a new venture. All the very best to the team! I am sure to watch you grow in to a successful business. New website for Hannah Rose Funeral Service @ http://www.hannahrosefunerals.co.uk/services/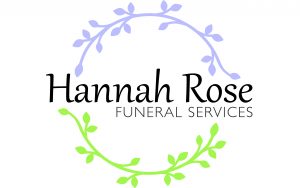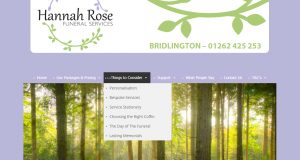 The Rainbow Centre – Leaflet (design only)
This local charity called me in to update their existing website http://www.therainbowcentre.org and also take some new photography with a view to creating a new brochure. Here is the result below. Also, the website is to be updated by myself to freshen it all up content wise – http://www.therainbowcentre.org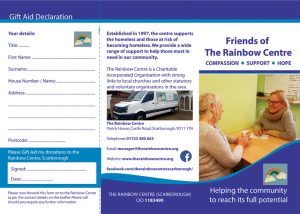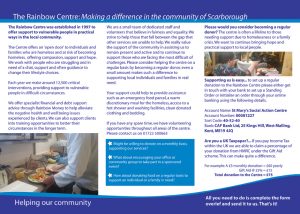 The Cask Inn – Loyalty Cards (design and printed)
I was called upon to create some new loyalty card designs for a local public house in Scarborough. I decided to undertake a more challenging approach by drawing a section of the bar on top of a photograph to make it look a bit more interesting. See below for the front and back layouts. I love this result!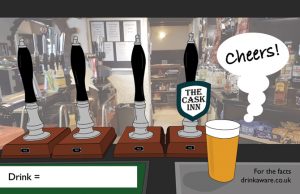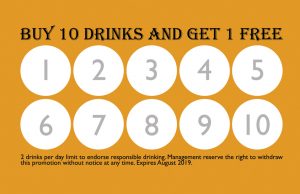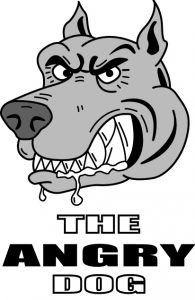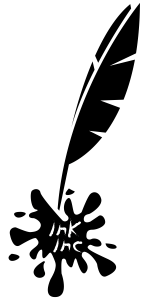 Verity Link – Logo Designs
New logo designed for a publishing firm based in the UK called "Ink Incorporated" and also other ventures "The Angry Dog" and more recently "The Dovecott Manifesto".
I am really proud how both of these have turned out. The trilogy is complete.

The Teasdale Touch – Logo, Stationery and Website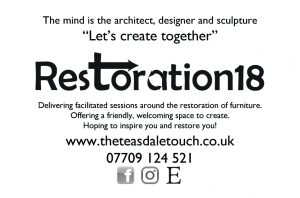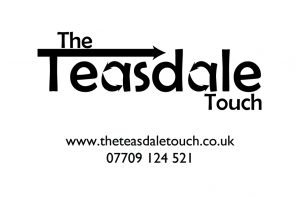 A logo was firstly created to show a business with 2 different sides to it. The business restores old furniture and this is shown through the recycling arrows in the 'a'. As well as this Emma also 'restores' people who have a variety of issues, hence the arrow from the 'T' pointing people in the right direction. This will look great on the recycled brown card! Check out the new website soon via http://www.theteasdaletouch.co.uk/restoring/
Cragg Hill, Bridlington – Website Design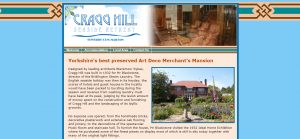 I was commissioned a number of years ago now to design a website for Yorkshire's best preserved Art Deco Merchant's Mansion. Designed by leading architects Blackmoor Sykes, Cragg Hill was built in 1932 for Mr Blackstone, director of the Bridlington Steam Laundry.
Bright Future Foundation – Website Design
We were instructed to design a website for this educational charity based in Malawi. What a stunning place it really is! Amazing work by these guys. Check them out here http://www.brightfuturefoundation.co.uk/
Staxtonbury Music Festival 2019 – Website Design and Graphic Design

We have been looking after Staxtonbury Music Festival's website for over 9 years now and for 2019 have created a new logo. What a fantastic local family music festival this is! We have created a website brand, which is recognised and increases in size year on year. Long may it continue. www.staxtonbury.com
Peter Edwards, Famous Portrait Painter – Graphic Design and Website Design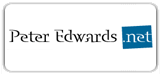 Peter contacted us in regards to setting up an online gallery to display his artwork he has produced and to inform viewers where his work is exhibited and update them on what new work he is producing in the near future. It has proved to be most successful and shows off his work in an effective manner. Have a look, he has done some very impressive art! http://www.peteredwards.net/index.htm
Bryn Jones Associates – Website Maintenance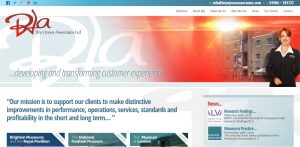 We have done work for this business for a number of years now and since they had a new website produced we still maintain it as well as create backups on a regular basis. We also check for security breaches etc to ensure all data is regulated and secure for his clients on our servers.
Scarborough Camra Branch / Beer Festival – Graphic Design and Website Design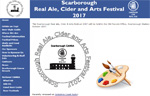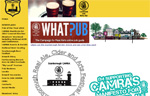 We were called upon to help out in regards to helping out with the publicity for the for a new annual beer festival to be held in Scarborough.
This is the 2020 flyer I have recently designed.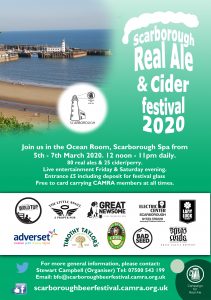 As well as producing and maintaining the website the logo was created as along with 2 flyers, a poster, a banner, promotional shirts, staff uniforms and the actual festival guide were created.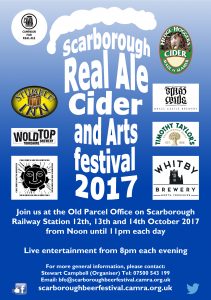 Following the success of the first festival the branch website was revamped and is updated on a regular basis and also has a members area containing minutes and agendas for their meetings. Visit the festival website here.
To the left is a copy of the flyer we produced for the 2017 festival. Below is a screenshot of the interactive pub guide showing all the local watering holes and also a page spread from the festival guide 2017. At the start of 2019 I have now created a new logo for the Scarborough CAMRA Branch as you can see below. Love it!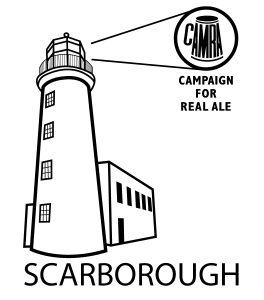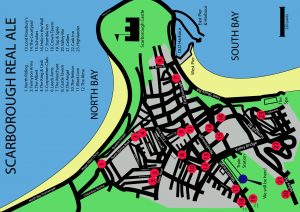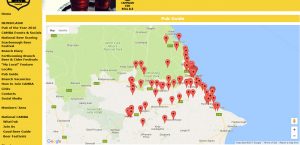 FC Filey – Website Design and Maintenance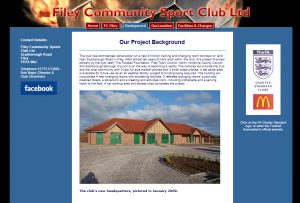 We have been taking care of this client for over a decade and have re-designed the site twice now. Easy to navigate and view – what more could you ask for!
Always proud to help out this cracking local sports club!
Advanced Trees & Grounds – Graphic Design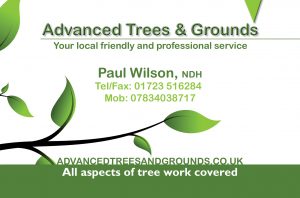 We were contacted by a client we have done work for previously (website design) to produce a stylish new business card that would be impressive and eye catching to any viewer. This is the final outcome of the graphic design project, which they were very pleased with.
Caffe Stop, Pickering – Website Design and Graphic Design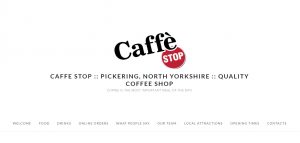 Following an initial consultation earlier in 2017 we worked closely with the owner to develop a good online presence and enhanced their marketing by utilising social media to get the word out to more potential customers.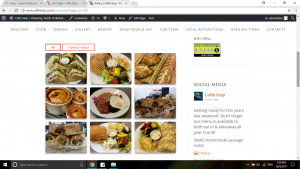 This cafe is well worth a visit I must admit and a bakery department will be opening soon as well. We will continue our excellent working relationship and hopefully take this business into an exciting direction with many ideas still to emerge. Stay tuned on this one folks! Visit http://www.caffestop.co.uk/scrummy/ and check out the new online gallery feature.
Firkin Alley, Scarborough – Graphic Design

A new events bar company formed in Scarborough and we were contracted to produce a logo (as shown to the left), business cards and a website.
They were over the moon with the outcome and gave a glowing report below. If anybody needs a bar for your function (including staff) look no further.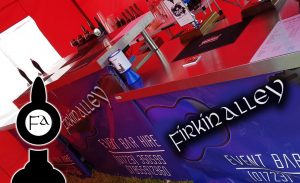 "Insight Design have been my IT and social media guru for about a year now during which time they have proved both knowledgeable and professional.

Nothing is too much trouble and they seem very capable of resolving most problems within minutes and with very reasonable fees.

They have the ability to simplify things and then explain them in such a way that even I understand!

I would have no hesitation in recommending these services and only wish I had come across this company sooner."

Firkin Alley in Scarborough
Glenn Matthews Driving Instructor, Driffield – Website Design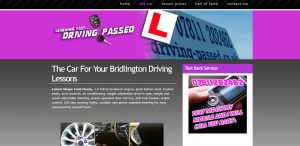 Glenn contacted us after hearing about what we can do through word of mouth and we created an online brochure for his driving instructor business he set up, which has been going around 10 years.
As well as creating the site we photographed his car and created an interactive gallery to show it off.
Castle Magical Services – Website Design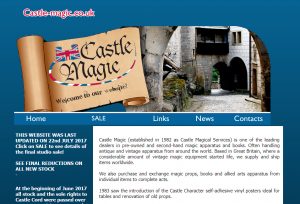 After doing some website work for the Blackpool Magic Annual Event we were the commissioned to take on a site for one of the magicians themselves, which ran for over 10 years until retirement in the summer 2017.
This was an ecommerce site so people could purchase props and books associated with magic. The result were stunning and we wish them the very best in the future.
Ryedale Dental Clinic, Pickering – Website Design
We were contacted through a friend to come in and help get this dental surgeries website back online after a number of issues and after a number of days we had some success. Since then we have been updating the site until they are ready for a re-design to make it more mobile friendly. We have also dealt with a number of IT related issues and resolved to their satisfaction. The website as it stands is http://www.ryedaledental.co.uk/
Northern Smart Club – Graphic Design

Initial design for a new Smart Car Club logo. Below it is the final version ready for 2018!

Spital Farm Craft Centre and Camping Site, Staxton – Website Design
Allan and Sandra got in touch for us to transfer their website to our servers and update it as required with a view to redesigning the site in order to make it more responsive. We have done quite a bit of promotional work and search engine optimisation as required. They even have their own pub as part of the site. See the site here http://www.spitalfarmcraftcentre.com/
Smarts Wholesale, Filey – Website Design and IT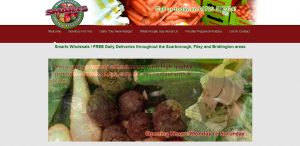 This fruit and vegetables wholesaler had some troubles with their previous website so we designed them a new one a number of years ago, which is much more user friendly and responsive. Have a look http://smarts-wholesale.co.uk/index.php. It shows off their produce well with the photos we took. We have also solved a number of IT related issues for the business in order to make it more efficient.
Longmead Court Nursing Home – Graphic Design and Website Design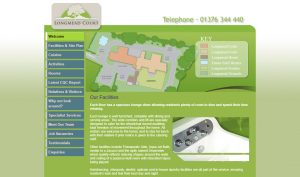 We were contacted by the owner of a care home in the Essex area to re-design their website and create a platform so they could do updates themselves with ease.
The result was a really refreshing design and we continue to work with them to help improve the facility they have in place.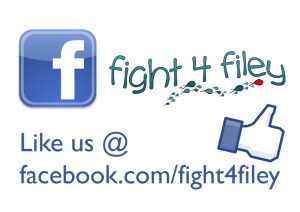 Fight 4 Filey – Graphic Design
A logo produced a few years ago for a local community group in Filey aimed at gaining further funding in the area for sports etc. https://www.facebook.com/Fight4Filey/
Ultimate Soccer School – Graphic Design
We produced this rather eye catching logo for a local soccer school, which proved to be a big hit.