Case Studies: Under construction.
Scarborough Camra Branch / Beer Festival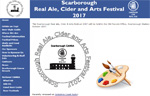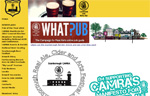 We were called upon to help out in regards to helping out with the publicity for the for a new annual beer festival to be held in Scarborough.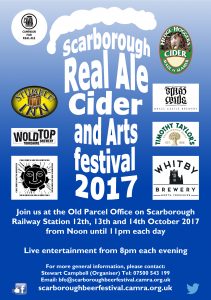 As well as producing and maintaining the website the logo was created as along with 2 flyers, a poster, a banner, promotional shirts, staff uniforms and the actual festival guide were created.
Following the success of the first festival the branch website was revamped and is updated on a regular basis and also has a members area containing minutes and agendas for their meetings. Visit the festival website here.
To the left is a copy of the flyer we produced for the 2017 festival.
Advanced Trees & Grounds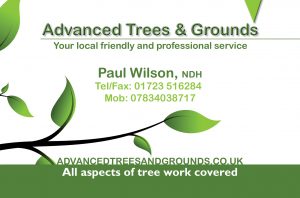 We were contacted by a client we have done work for previously (website design) to produce a stylish new business card that would be impressive and eye catching to any viewer. This is the final outcome of the graphic design project, which they were very pleased with.
"Insight Design have been my IT and social media guru for about a year now during which time they have proved both knowledgeable and professional.

Nothing is too much trouble and they seem very capable of resolving most problems within minutes and with very reasonable fees.

They have the ability to simplify things and then explain them in such a way that even I understand!

I would have no hesitation in recommending these services and only wish I had come across this company sooner."

Pub Landlord